"The Gold Cobweb" was a serialized newspaper story printed  in 1932. It takes place in Central America, has Mayans, treasure, and a guy who looks very familiar. 
The story is by Charles Samuels and illustrated by R. F. James.  It ran in six parts weekly beginning Sunday, October 30, 1932 through December 4, 1932.  Other papers picked it up with later starting dates.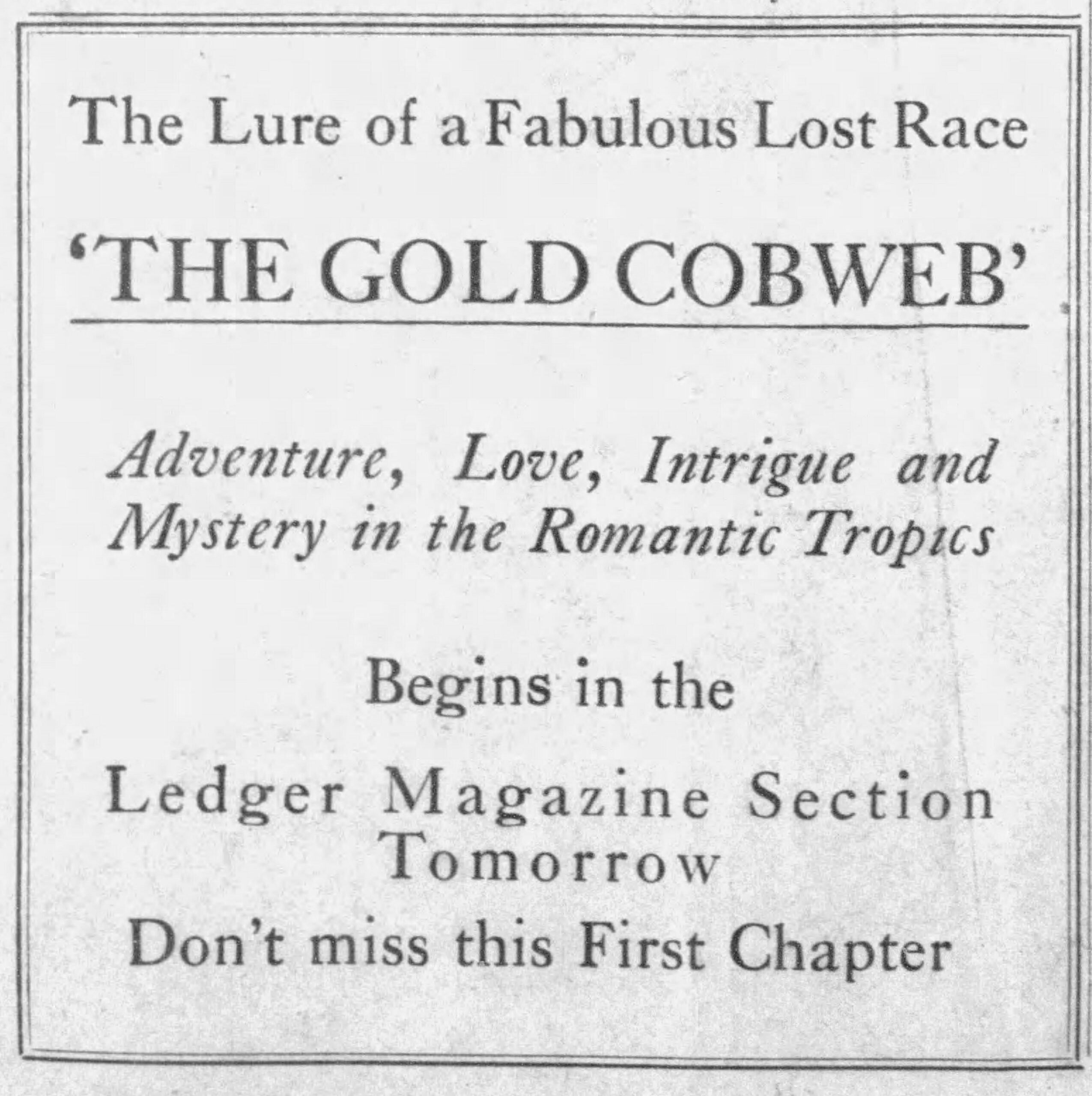 The feature promises a lost race of Mayans and promises adventure, love, intrigue, mystery, and romance.  The story is part of an elaborate scheme to get the female lead character to marry the swindler behind the plot.  The Mayans are all fake along with the treasure.  Fake or not, it does share some similarities with "The Man of Bronze.  It is an interesting coincidence.