The very first Doc Savage story, "The Man of Bronze" features an autogyro.  It was called a windmill plane which was one of the terms used in popular culture to describe the conveyance.
Lewis Yancey was one of those early aviators whose name was on the lips of many people.  He was a World War I naval officer who joined the coast guard in 1925.  There he became interested in aviation.  He quickly rose up through the ranks of aviation and was part of the historic flight from Maine to Rome in 1929.  The next year, he was aboard the first ever flight from New York to Bermuda.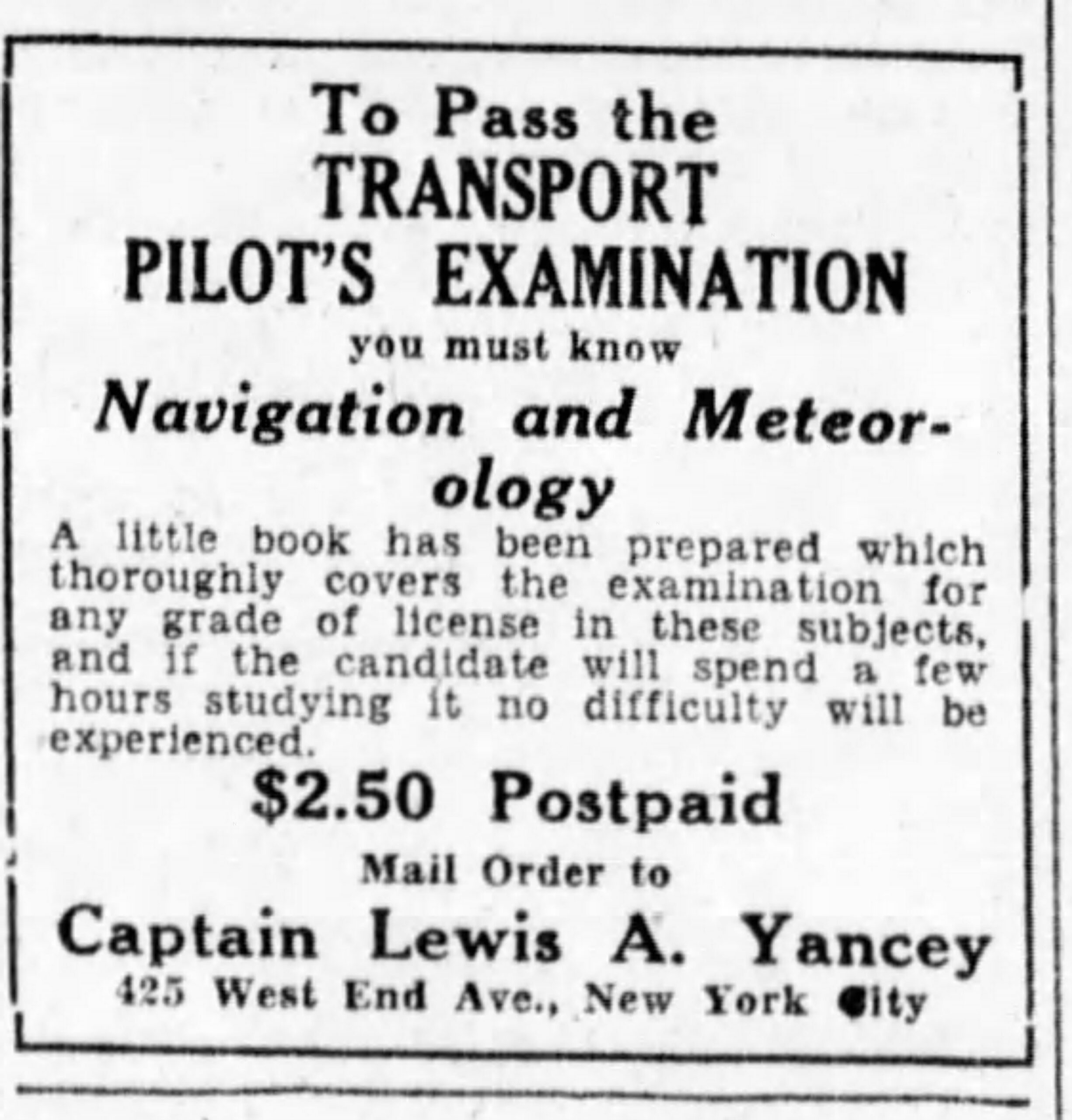 In 1931, Lewis Yancey was part of the Ford National Air Tour.  The Champion sparkplug company owned an autogiro, a 1931 Pitcairn PCA-2 Autogiro.  The plane was a sensation and was named "Miss Champion."  Lewis Yancey was the pilot.  Yancey flew the plane over six thousand miles that year and visited thirty-eight cities as part of the tour.
Not satisfied with the publicity from the 1931 Ford air tour, Champion sponsored Yancey in a series of notable flights in 1932.  In January, Yancey flew "Miss Champion" from Miami, Florida to Havanna, Cuba.
Yancey had the mechanics in Havanna install an extra gasoline tank doubling his range.  He now had over one hundred gallons of fuel which doubled his flying range.  On January 31, he lifted off from Havana, Cuba and landed in San Julian, Mexico.  He refueled there and took off for Merida, Mexico.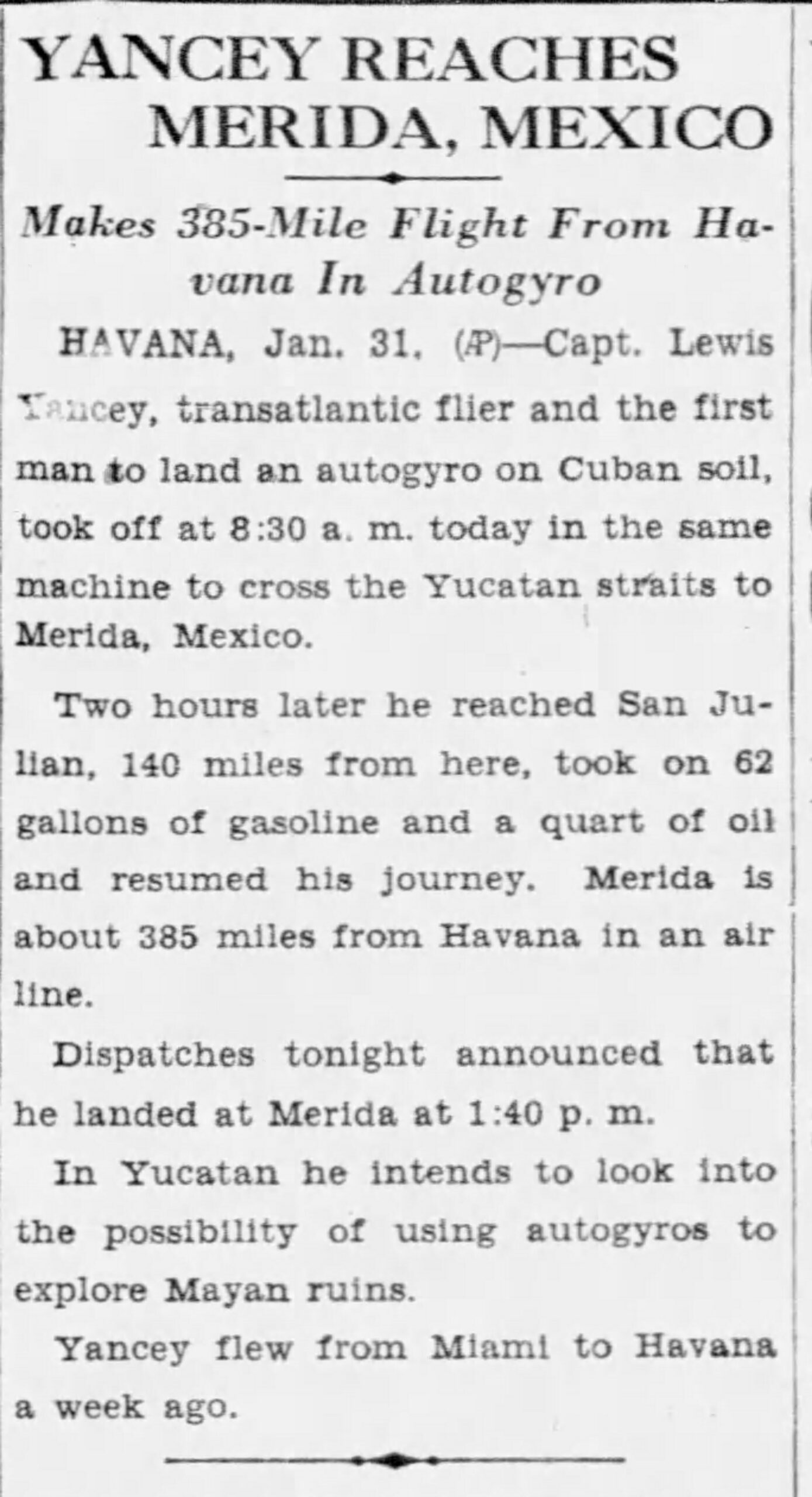 Yancey announced that he intended to use the autogyro to search for Mayan ruins. Various articles about Yancey's autogyro flights over the Yucatan appeared in newspapers over the next two months.  There are several striking publicity photographs of the autogyro flying over and parked near the local Mayan ruins.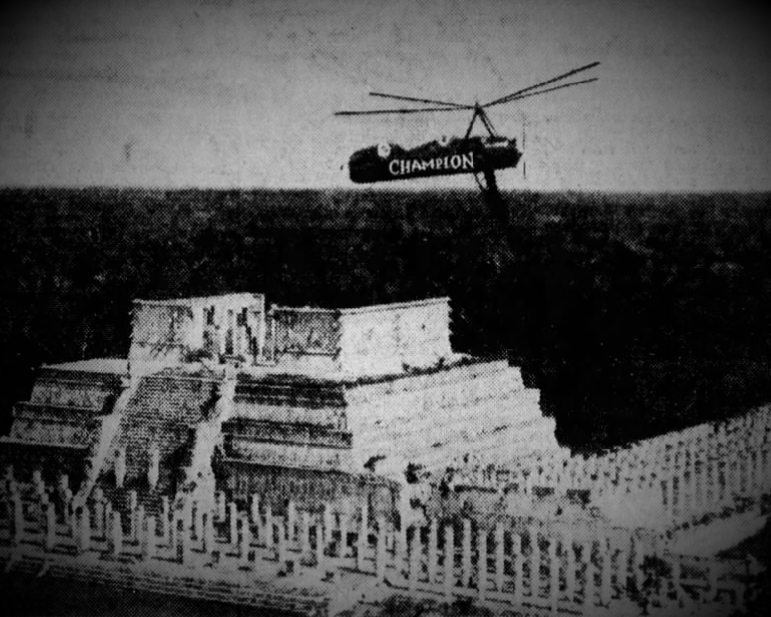 The March 1, 1932, issue of Clarion-Ledger in Jackson, Mississippi reported that Lewis Yancey had landed at the Jackson airport the prior day.  Another article dated March 26 noted that Yancey planned to return to the Yucatan for further exploration.
Lew Yancey continued to be involved in aviation for the next eight years.  He died in 1940 at the age of 44 from a cerebral hemorrhage.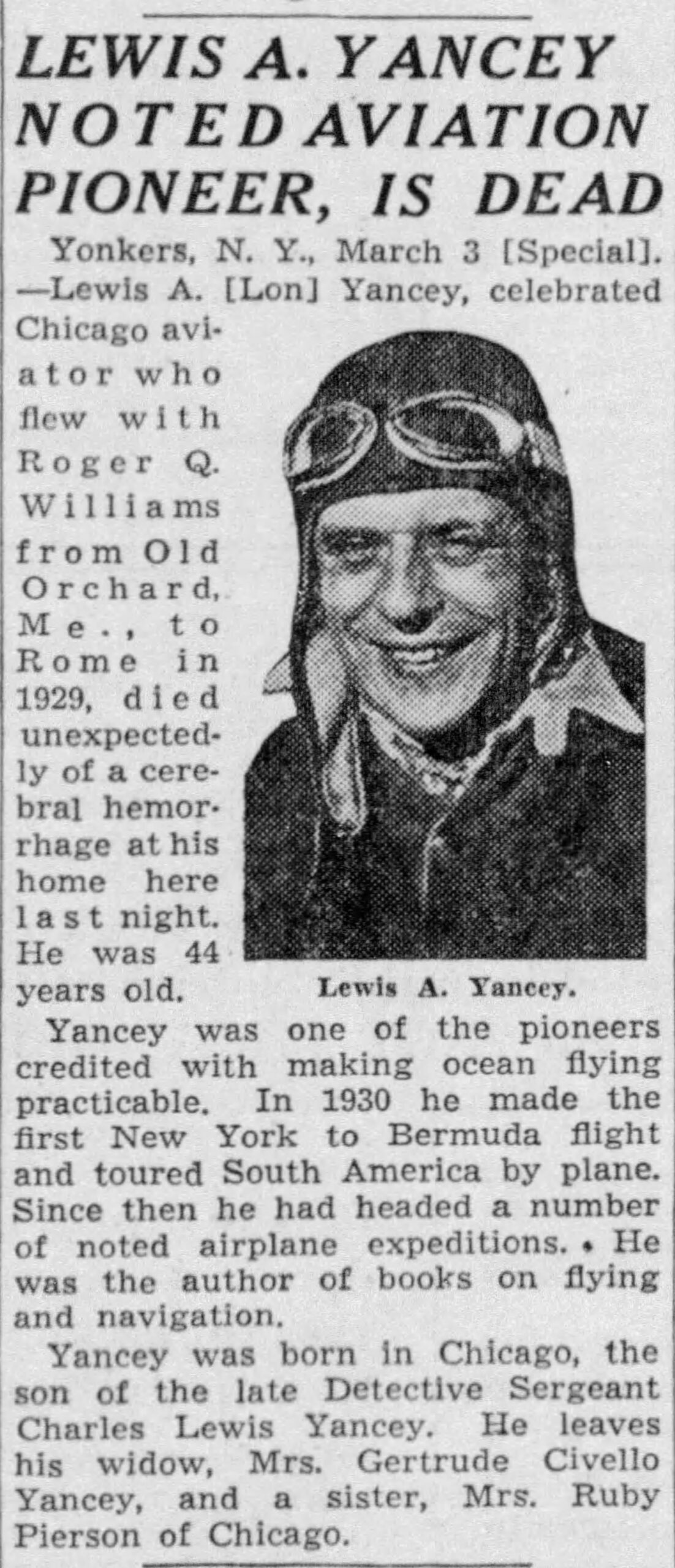 Readers cannot know for certain if Lester Dent was aware of these articles and Lewis Yancey's exploits but they were certainly popular news of the day.