Bantam Books released the paperback edition of "The Man of Bronze" in October 1964. The series enjoyed immense success and by July of 1972 the company had reprinted sixty-nine different stories.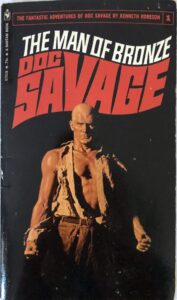 That same month, Marvel Comics released a comic book version of "Doc Savage, The Man of Bronze." The series lasted for eight issues.
That was not the end of Doc Savage and Marvel. The series returned in June 1975 with an eight-issue run of a larger format black and white book.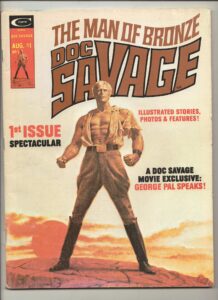 However, the June 1972 story was not the first time Marvel Comics had touched upon Doc Savage. Back in April 1966, the company released issue 51 of Rawhide Kid. This comic had some close parallels with the original "Man of Bronze." Marvel titled their story "Trapped In the Valley of Doom."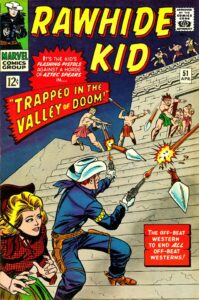 In this story, Rawhide Kid helps the daughter of an archaeologist. He finds her struggling through the desert and takes her to a nearby house to recover. He learns that her father is prisoner of the Aztecs who are living in a hidden valley in Mexico. Rawhide Kid takes her back to the hidden valley.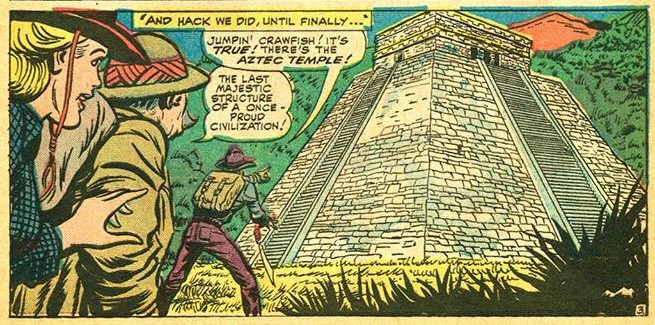 There is golden treasure in the valley. The Aztec medicine man conspires with the crooked guide to become ruler. The guide wants gold in return for his help. Unsurprisingly, Rawhide Kid thwarts their plans, rescues the archeologist, and aids the rightful ruler in reclaiming his throne.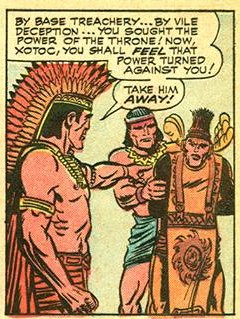 There are some superficial differences between the two stories, but the basic story shares many similarities with "The Man of Bronze."
The Mayans become Aztecs
Both groups live in a hidden valley
King Chaac become Itxamu
Morning Breeze becomes Xotec, the medicine man
Gold is the treasure
The feathered serpent becomes Quatzoma
There is a deep pit in both stories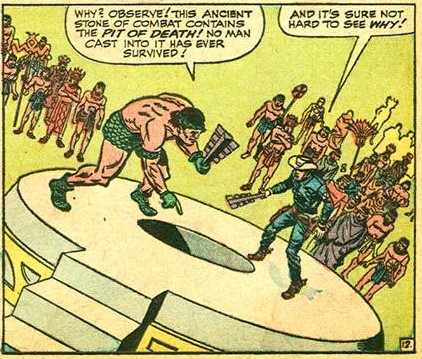 Rawhide Kid #51