Fans of the Rex Morgan Sunday comic strip received a little insight into some of Rex's leisure activities. In a conversation with his daughter, Rex revealed that he grew up reading pulp adventure stories. He names Tarzan, John Carter, and Doc Savage as examples. Doc Savage model Steve Holland also got a mention. It was nice to Doc Savage and other pulp characters recognized in this format.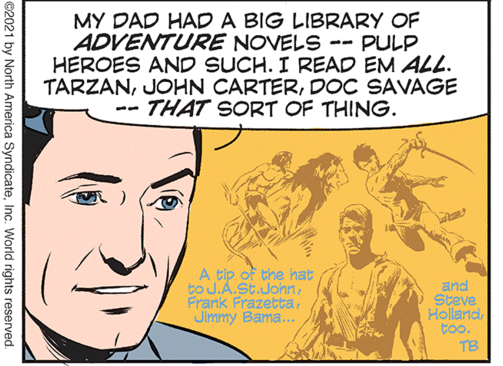 Rex Morgan is a comic strip created by Dr. Nicholas Dallis. The first strip appeared on May 10, 1948.

Dr. Dallis stated he based the strip on a real person named Rex S. Morgan, Sr (1922-1989). Morgan was assigned to the graves-registration section in World War II. After the war, he was present at the Nuremberg executions in 1946. When his military service ended, he returned to college to complete his degree. He then embarked on a second military career. He eventually made it to television and hosted a popular show in Philadelphia, Pennsylvania from 1961-1969.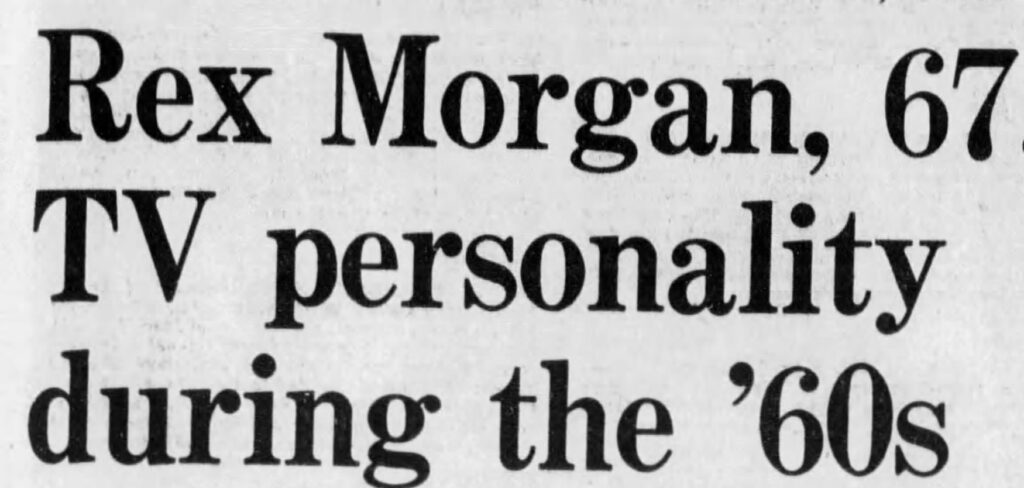 Terry Beatty took over the Rex Morgan, MD comic strip on December 30, 2013. Beatty has worked on other projects for DC Comics and King Features for items such as "Batman Strikes!" and "The Phantom" Sunday strip. Beatty is also co-creator of the popular "Ms. Tree" comic book.