On June 2, 2018, a small group of Doc Savage fans met in Lester Dent's hometown, La Plata, Missouri, for A Bronze Conversation.  The group met at the Depot Inn in La Plata.  I had been interested in making a pulp facsimile for some time and this gave me the motivation to do so.  I made about a dozen copies which were given away at the meeting.  My version is slightly smaller than an actual pulp magazine.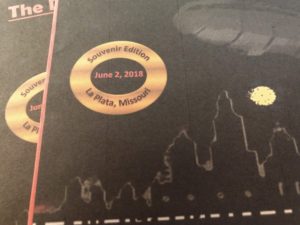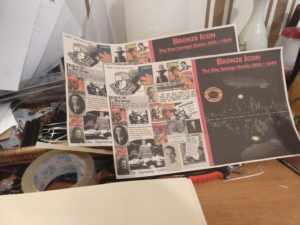 Legal size paper, 8.5 x 14 inches, was used for the covers.  Thus, my version is only 8.5 inches tall which is slightly smaller than an actual pulp magazine.
Each page was cute in order to create the ragged effect of a pulp magazine.  My paper cutter could cut about ten pages at a time.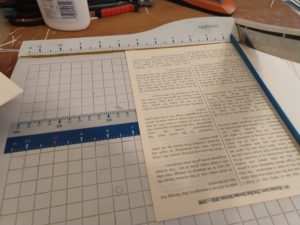 The process evolved and I learned that cutting three sides gave me the desired appearance.  I left one side untrimmed and used it for the binding edge.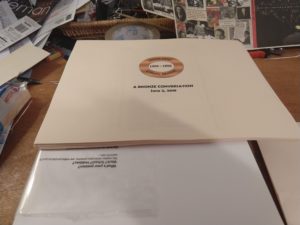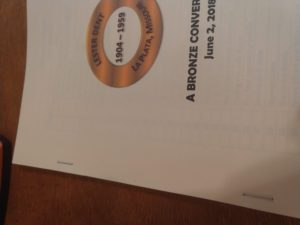 The binding edge was stapled with a 70-sheet stapler.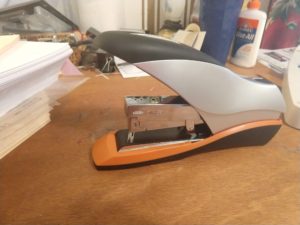 This is the stapler I used.  It worked nicely and was not expensive.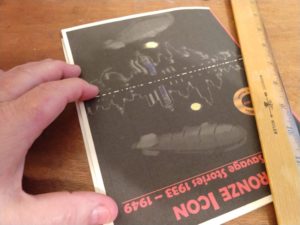 I folded the covers to help mark off the area for gluing and to ensure proper alignment.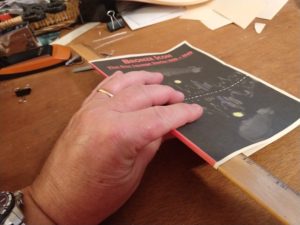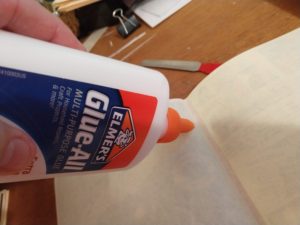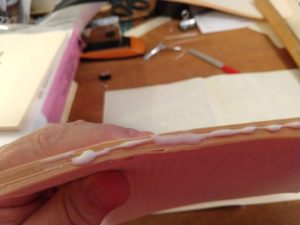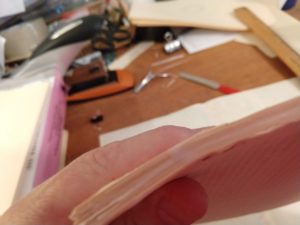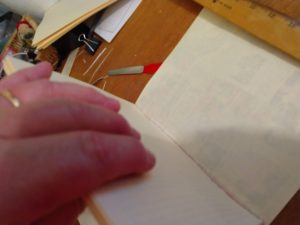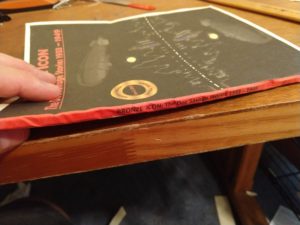 The edges look very wrinkled when first glued up.  After the glue dries, most of these wrinkles disappear.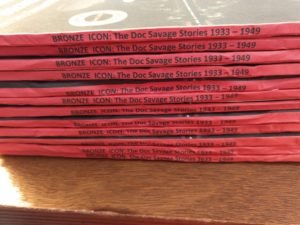 I was pleased with how the books turned out.  Two prototypes were made before I was satisfied enough to make the actual copies.  I kept one for myself and gave the others away at the gathering.