The idea of a Doc Savage Annual was mentioned in a letter from John Nanovic to Lester Dent on March 31, 1943. John Nanovic writes Lester Dent about a story plot and requests a two-page writeup on these ideas. Nanovic states emphatically the firm will publish a Doc Savage Annual in November. "The Man of Bronze" will be included along with two more. Nanovic urges Dent to let him know if he has any favorite stories.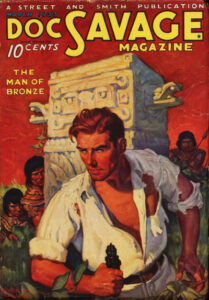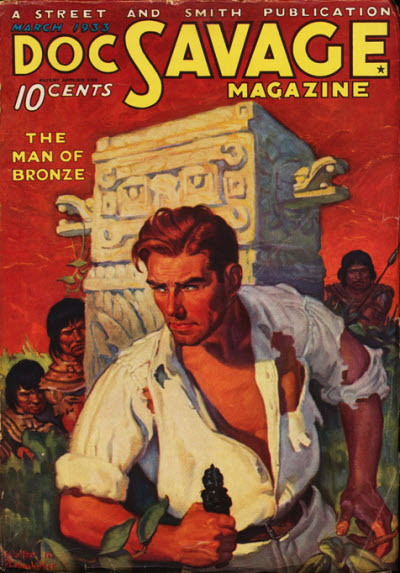 June 25, 1943 – The August issue of Doc Savage Magazine hits the newsstands on Friday featuring "The Mental Monster."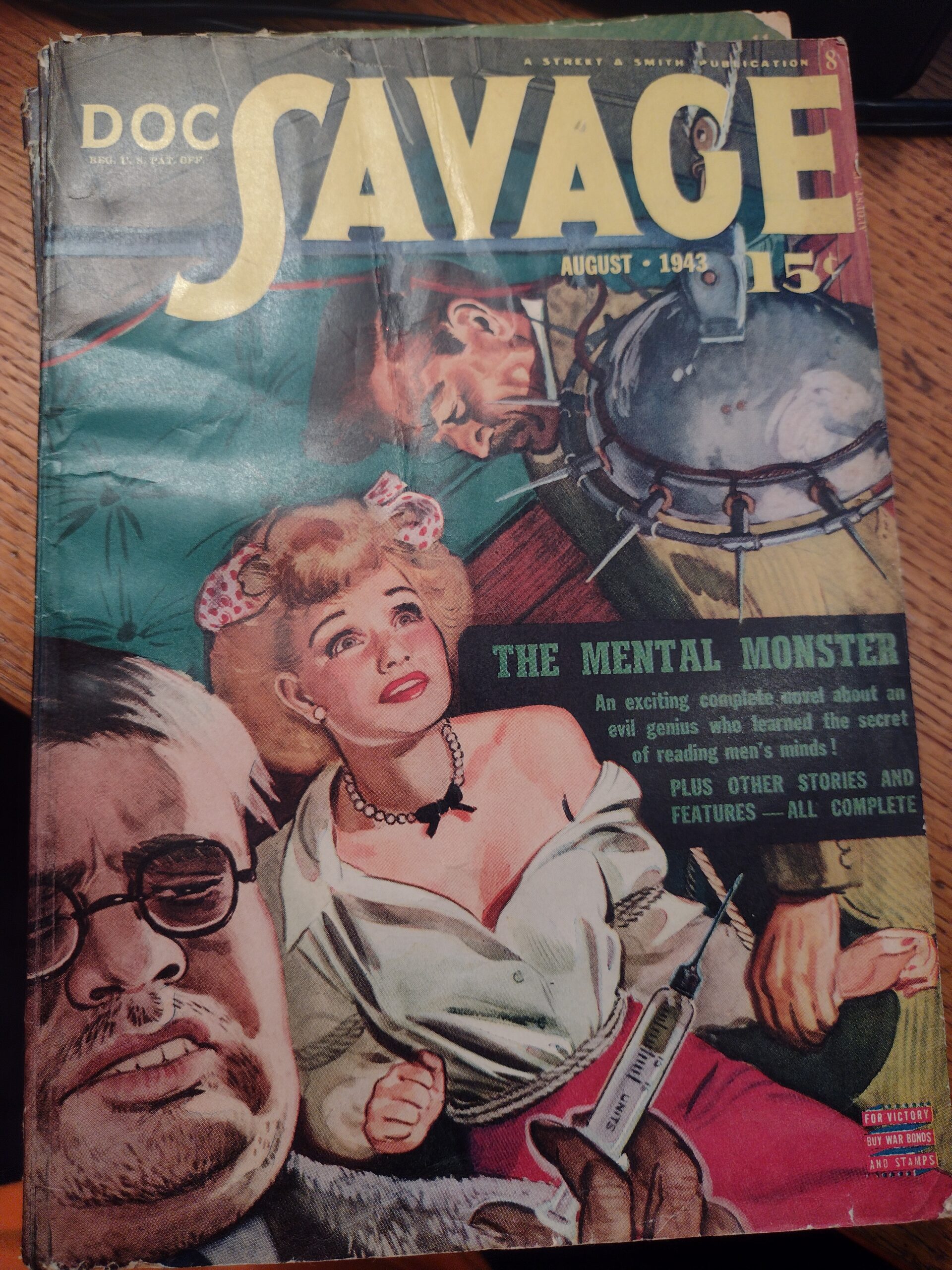 The Letters from Readers section featured the words "Doc Savage Annual" in big black bold letters. Barbara Clark from Brooklyn, New York writes about some of her favorite Doc Savage stories. She lists four favorite stories: "The Man of Bronze," "The Purple Dragon," "Men of Fear," and "The Time Terror." She asks if "The Man of Bronze" can be reprinted.
The Editor responds telling readers that a Doc Savage Annual will be available in November. "The Man of Bronze" will be one of the three stories reprinted. The issue will be similar to the current Shadow Annual that is available. The Doc Savage Annual will sell for twenty-five cents.

The magazine also reports that the next issue of Doc Savage Magazine will be on sale the fourth Friday rather than the first Friday of the next Month. Readers will be able to buy the September issue on Friday, July 23 instead of the usual Friday, August 6. This change was required because of wartime scheduling for deliveries.
August 27, 1943 – The October 1943 issue featuring "The Goblins" gives readers that sad news that there will not be a Doc Savage Annual due to paper shortages.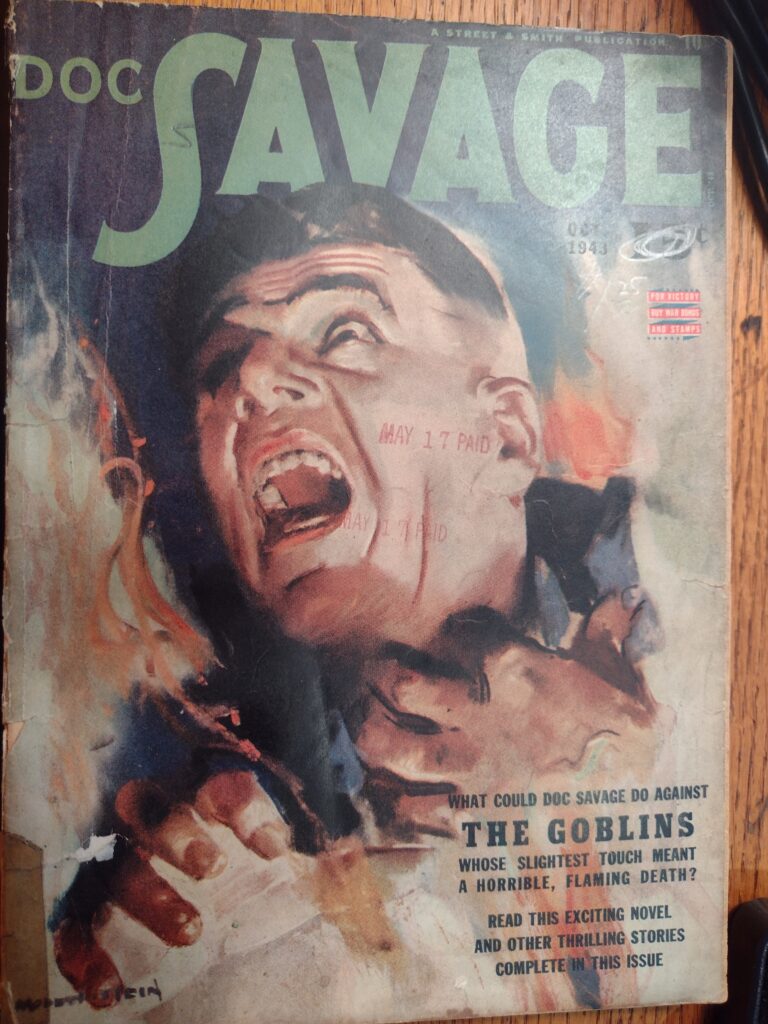 October 22, 1943 – The December 1943 issue featuring "The Spook of Grandpa Eben" talks about paper shortages. The EDITORS PAGE tells readers that due to wartime shortages the next issue will be a smaller size. The Editor notes that the length of Doc Savage stories will not change. The management promotes the new smaller size as something wonderful and compares it to the new pocket-size books. "According To Plan of a One-Eyed Mystic" was the first of the digest size issues.