"The Awful Egg" was published in the June 1940 issue of Doc Savage Magazine.  The cover features Monk Mayfair. Page one of the story is perhaps more interesting.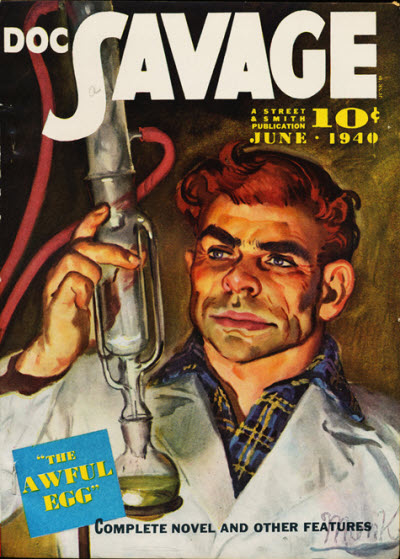 The first page of "The Awful Egg" shows a newspaper page with an article on Doc Savage. Portions of several other articles appear in the artwork. It turns out that these are genuine newspaper articles from "The Brooklyn Daily Eagle" from February 22-23, 1940. Unfortunately, I could not find the article on Doc Savage.  The Doc Savage story went on sale Friday, May 17, 1940.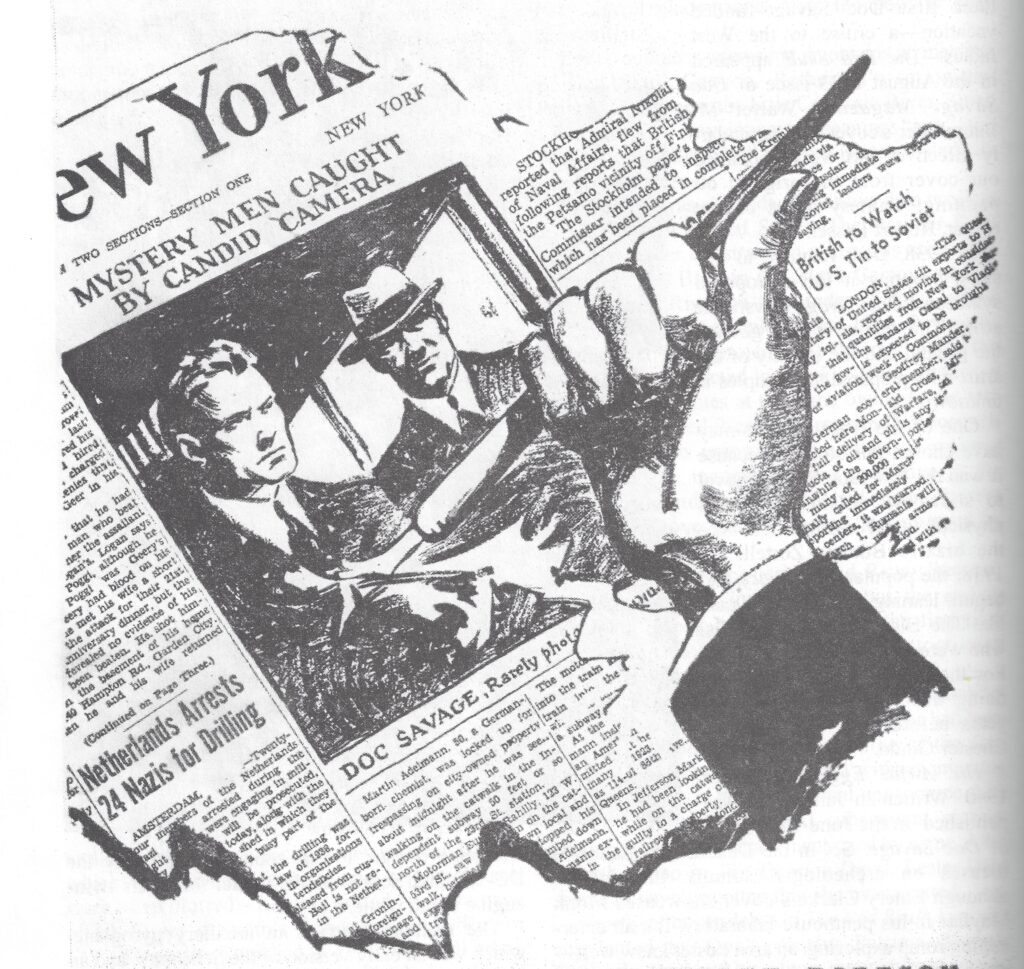 I doubt that Street & Smith management was aware of the specific detail in this artwork.
---
Imagine getting arrested for trespassing and then finding your name in a Doc Savage magazine!
German Chemist Arrested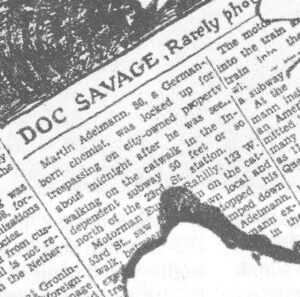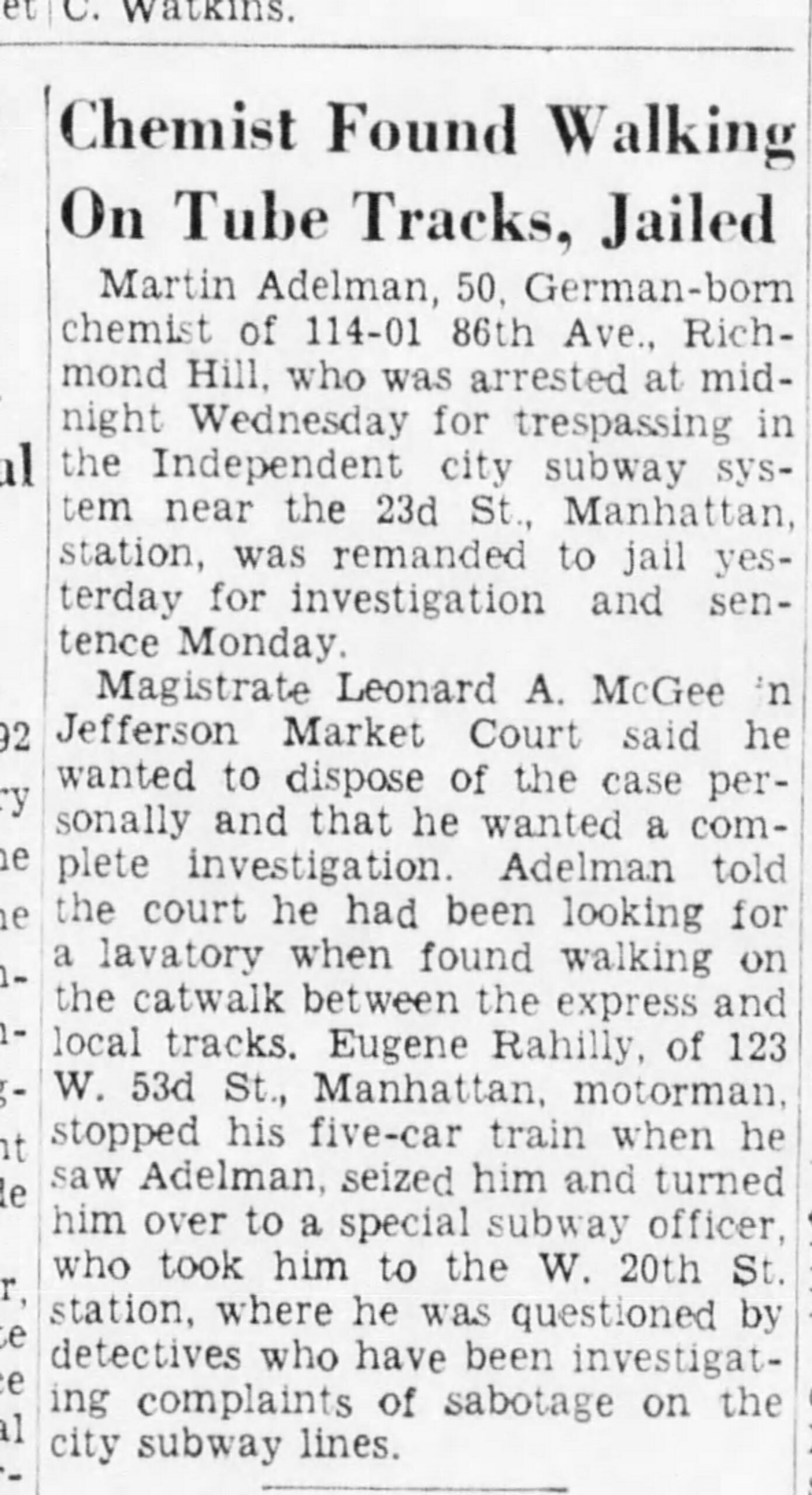 ---
NETHERLANDS ARRESTS 24 NAZIS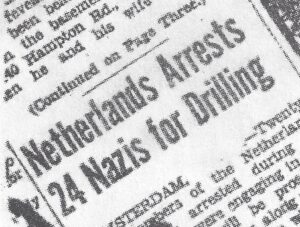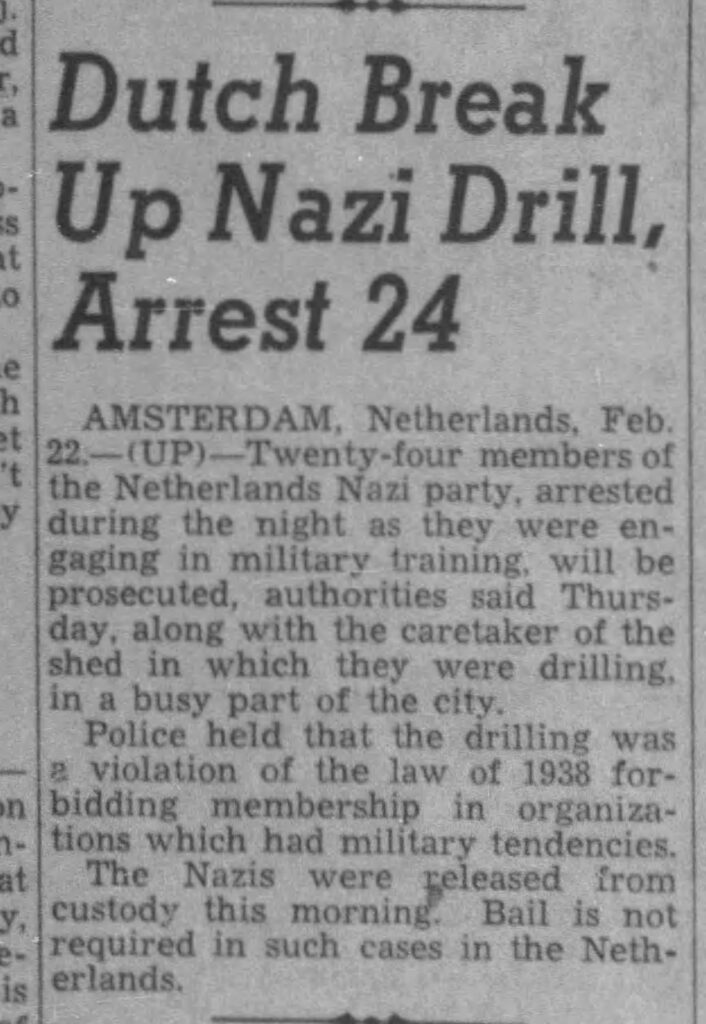 ---
ADMIRAL NIKOLOLAI KUZENETZOFF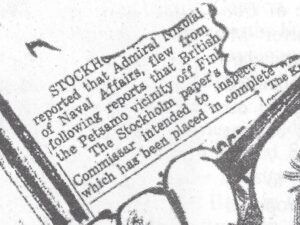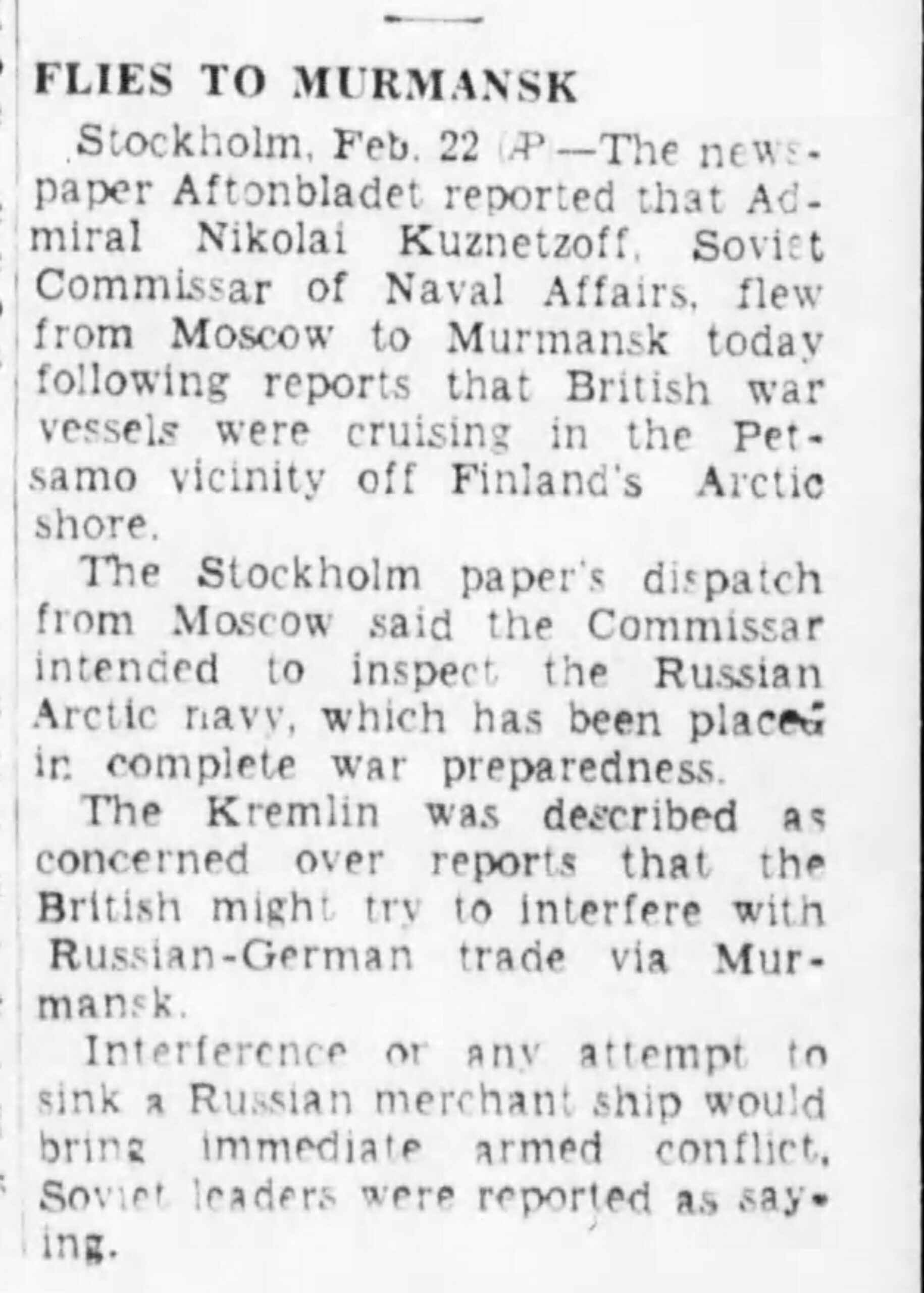 ---
HOMICIDE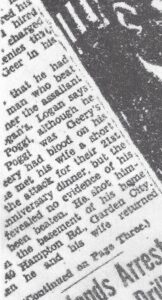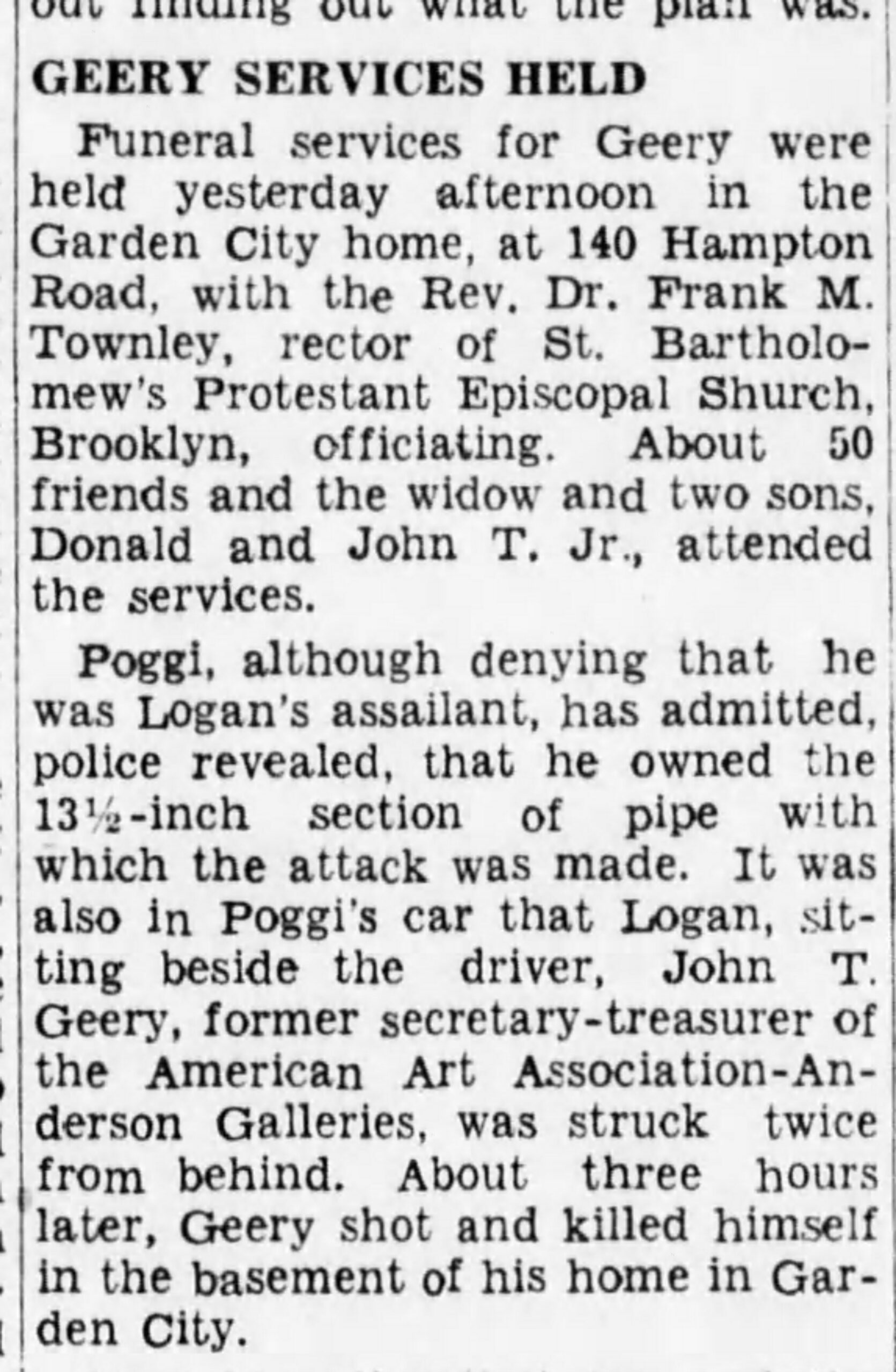 TIN EXPORTS TO RUSSIA